"Dr. Sketchy's will cure you of every boring art class you've ever been to."

– The Sunday Age, Melbourne
Throughout history artists have paid beautiful courtesans to sit for their most intimate works.
Lautrec, Klimt, Schiele, the list goes on. Now, you can join them…
Tired of bowls of fruit and lifeless life classes?
Fancy having a scribble but not sure where to start?
Need something fabulous for a Sunday afternoon?
Booze, Tunes, Performance, Sketching.
Part art, part cabaret, all fun.
The world's premier alternative drawing movement. Whether you're an artstar or a scribbling newbie,
Dr. Sketchys is the perfect place to get your fill of drawing fun.
Come sketch glamorous underground performers, listen to good tunes, and drink great cocktails.
Harxest Mag describes the event as  "a room full of friendly people, an appreciation for art, beautiful models, unreal costumes and a truck load of fun times." 
A boon to the art scene since its inception, promoting creativity and community in every city that runs one.   Providing a space for artists to draw the flourishing alternative scenes that include phenomenal performers and other unique muses that might otherwise be inaccessible to the lone artist.  It brings together students, amateurs and professionals into one space to socialize and create together with the aid of tunes and booze!
Dr Sketchy's Melbourne Facebook
Last Sunday of each month
Tickets $18
The Toff in Town
Curtain House
2/252 Swanston Street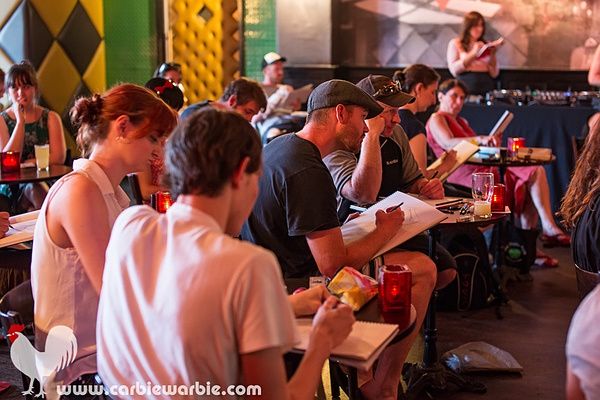 BRING YOUR SKETCHPADS!
Dr Sketchy's Anti-Art School is sponsores by the awesome LA based book publishers BABY TATTOO