Saturday Night Fever is SO 1976!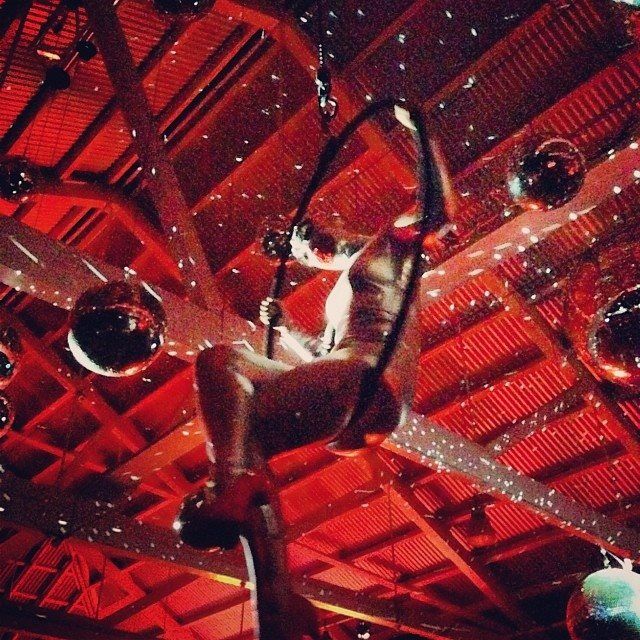 !
It's all about Sunday Afternoon Fever here at Dr Sketchy's and we're welcoming back the globe hopping, hooping sensation Anna Lumb Artist Page!
Summer 2010 Anna Lumb skated, hooped, bounced and pranced across the Dr Sketchy stage.
She's back. AND NOT ALONE. Anna is 7 months up the duff!
This will be a session full of hoops, heels, bottles of bubbles, bellies covered in Lycra and DISCO!
Anna explodes onto stage with her charismatic and cheeky performances. Earning her vaudevillian stripes on the cabaret circuits of Melbourne, London and Edinburgh she has appeared in a whole host of variety shows including 'Ali McGregor's Late Night Variety Night', 'Frank Skinner's Variety Show', 'The Last Tuesday Society' cult performance night, The Supper Club and more more more.
She has hooped up a storm with Peaches, performed for Prince Edward and the Royal Family of Jordon. Anna has a list of opriginal shows to her name including most recently, "Kissing a Stranger" at La Mama Theatre, "I heart Jack" and her first solo show 'Big Shoes to Fill,' a critically acclaimed audience hit at the Melbourne and Adelaide Fringe Festival and Melbourne International Comedy Festival.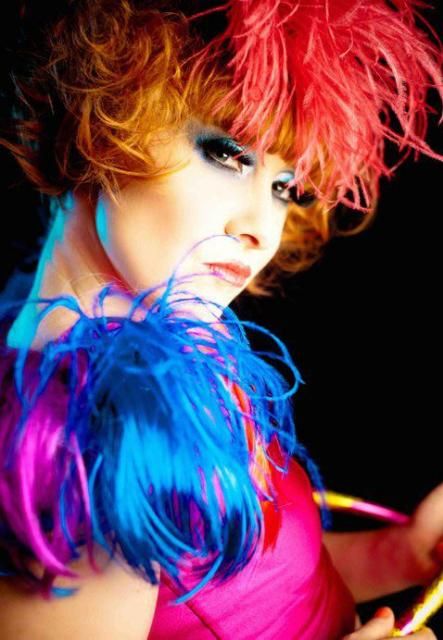 Dr. Sketchy's Anti-Art School is the little Brooklyn event that became a movement. Founded in 2005 by New York illustrator Molly Crabapple, Dr.Sketchy's went viral after local tattooist Melanie Knight made plans with Molly from her apartment in New York to bring Dr. Sketchy's to Melbourne, appearing on the last Sunday of every month at The Toff in Town. There are now over 150 branches in cities around the globe with Melbourne the longest runninng session.
The world's premier alternative drawing movement. Whether you're an artstar or a scribbling newbie, Dr. Sketchy's is the perfect place to get your fill of drawing fun. Come sketch glamorous underground performers, listen to good tunes, drink great cocktails and get creative.
Who said drawing can't be sexy, you've seen Titanic haven't you?
Harxest Mag describes the event as "a room full of friendly people, an appreciation for art,
beautiful models, unreal costumes and a truck load of fun times".
Don't forget your sketch pad and pencils!
MORE:

TICKETS: https://tickets.thetoffintown.com/event/view/6gmw0fcrv

W: drsketchymelbourne.com
E: hello@drsketchymelbourne.com
F: http://www.facebook.com/groups/7707942862/
I: @DrSketchyMelbourne